The Best Themes for Google Chrome
People find it interesting when its come to themes.you all have imagined having a great-looking theme .whether its WordPress, Mozilla Firefox, Chrome, or opera all browser have an option through which you all can change themes of a browser easily.
The Best Themes for Google Chrome not only gives a different look but sometimes it does gives you some extra features too.
Best Google Chrome Themes Free
Google Chrome web store has tones of google chrome themes free collection, but do we know which one would be the best? I believe no one knows which should be the best google chrome themes free.
Sometimes its become very difficult, for all of us to choose the best. we get confused when we have lots of options in front of us.
So today I will be explaining and reviewing the best themes for google chrome.
Now let just know what exactly is google chrome? what are some its advantage?
What is Google chrome?
Google chrome a web browser that was released on 2nd  September 2008 by google. It's supported platforms are: Microsoft Windows, Linux, Mac OS, iOS, and android. Google chrome is free to download, which comes with a variety of extensions and themes.
It has a very minimalist design and it's simple to use.one of the great advantage of using google chrome is that it is a very fast web browser, that loaded pages quickly.
if anytime the browser crashed, like other browser its crashes only the affected Tab, other tabs can be used as usual.
Go to this link for installing google chrome and feel the difference.
Here are some of the  google chrome themes  free what I have personally explored:
1.Material Incognito Dark Theme:
This theme is one of the best themes. Material Incognito Dark Theme adds up a black Incognito Dark color to the web browser. It's an open-source theme .
its really fast loading and the black color gives it a different look. likewise when we use to browse in incognito mode for some privacy purpose, now whether you fell to have privacy or not but if you like the incognito look, you would absolutely love material incognito theme.
Add this theme to your chrome browser from the below link:
2.Merry Christmas Theme.
Second, is the merry Christmas theme. now we all know that "WINTER IS COMING".
"WAIT"…I am not talking about a game of thrones. what I mean is Christmas.now its December and we all love to have Christmas themes in our house.
So why don't you have a theme on your web browser also? merry Christmas theme is exactly what I like about, it will give you a great feeling that its a Christmas season now.
this theme comes with an elegant dark red color, which exactly gives a Christmas look.apart from that it is easy to install and as Christmas gets over you can uninstall it too, and you can reinstall some other themes.
You can also checkout how to customize the homepage.
Add this theme to your chrome browser from the below link:
3.Crown Theme.
Coming to number three, you have a crown theme. crown them is developed by the new prince. what I like about this theme is, it is very fast in terms of page loading.
its color combination is really catchy, especially for girls.not only girls are not gender-biased I would say we all love pink, pink is something that gives us an immense feeling of energy.talking about pink color it does not go to hurt your eyes.it has a nice and clean look.
Add this theme to your chrome browser from the below link: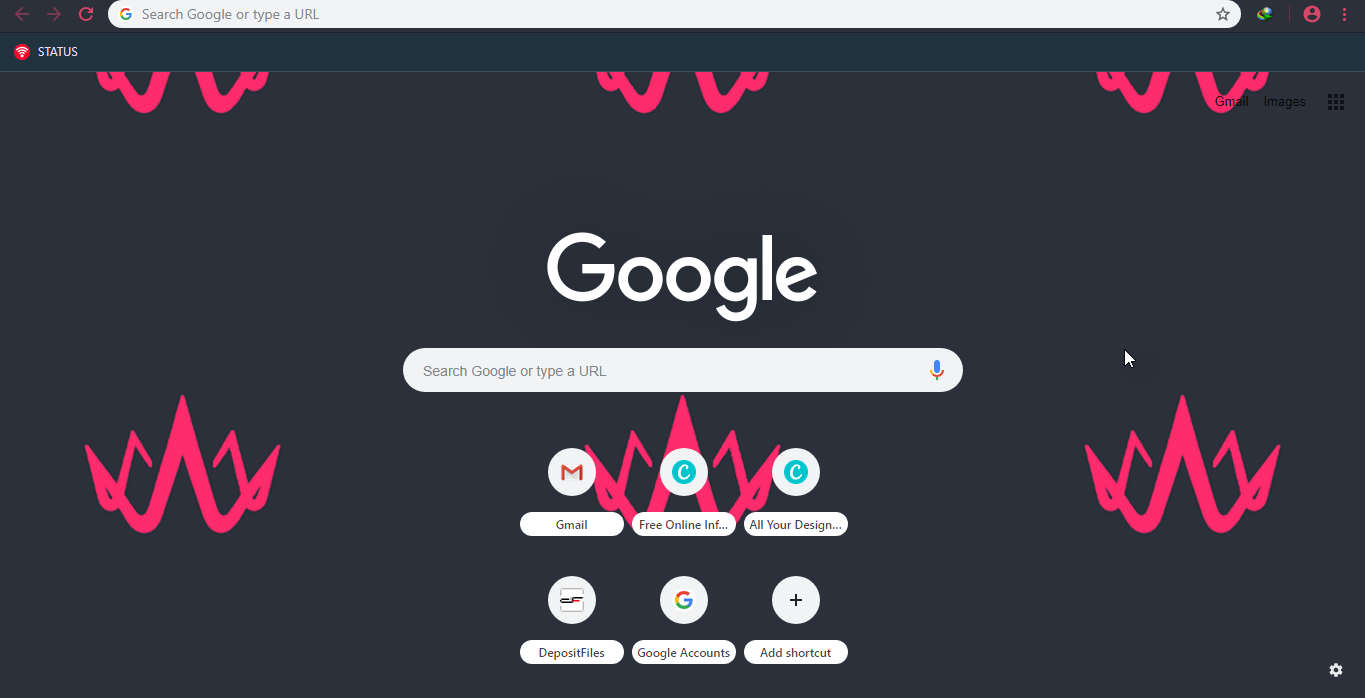 4.Blue/Green cube Theme.
This theme is one of my favorites, as it has a proper color balance.one of the best thing, is that the tab and the favorite bar are easily readable.
like in other themes usually what happen is, all the tabs get filled up with the background colors.it works perfectly without any glitches.
It has a nice color combination too. the biggest advantage of this theme is, its not too flashy neither too minimal.
Add this theme to your chrome browser from the below link:
5. Dispensable Me Minions Partying.
Number five we have "DESPICABLE ME PARTYING"I hope you people know about Despicable me. this theme is created by Alison goldsmith. minions a cartoon character that gives us a smile when we think about them. its a bright and colorful theme.
it has a colorful top bar. seeing minions partying makes me happy.it is fast that loads the webpages without any error.so if you all love to be happy browsing, browse with the minion.
Add this theme to your chrome browser from the below link:
6.Star Se7en.
Finally, we have our last them created by lucasjamli.com is Star Se7en.this theme has color softness along with sparkling stars.comes with color matching text and toolbar.
it has an appealing color and has a clean design.
Add this theme to your chrome browser from the below link:
Recommended Readings: