Top free Photo editing Software 2019
Photos and Images are being used by all of us. You generally take pictures as you must like to click pictures. Sometimes you capture some wonderful moments and save it as a photo.
I really love to gather and captures wonderful moments as images and videos. Images are so wonderful that changes our mind.
You people must know that now in this era of technological advancement,you all are surrounded by gadgets that can capture wonderful images.
You people always try to add some interesting thoughts and captions to your images and photos.
I believe you all have used different software applications to edit an image. You might be spending a large amount of money on that software. Some of you like editing photos by spending money.
Do you guys Know that you still can Edit photos like a pro for free?
Do you Know that you can Have almost the same features as you all are getting in the Paid version?
Yes that's true,you people can easily edit any image like a pro without any investment.Today you have many choices to edit photos.
You get the same Photoshop-like features too. I will show you free top photo editing software. I will review and share my personal experiences with each software.
Here is a List of Free photo Editing Software 2019.
1.Photoscape
Top of the List we have photoscape. It is one of the best Software for photo editing. It helps you to edit and enhance a photo easily.
It has a large number of features which are helpful in editing photos.photoscape also act as a photo viewer. It can be used to create wonderful slideshows.
The photo editor has the most useful and easy to use features. You can easily edit, crop, resize and do the color adjustments. It comes with an option where you can edit multiple photos at a time.
With this photo editor, you can easily print photos in different formats. It also comes with an extra feature of saving screenshots. You can easily attach multiple images together to create a wonderful collage.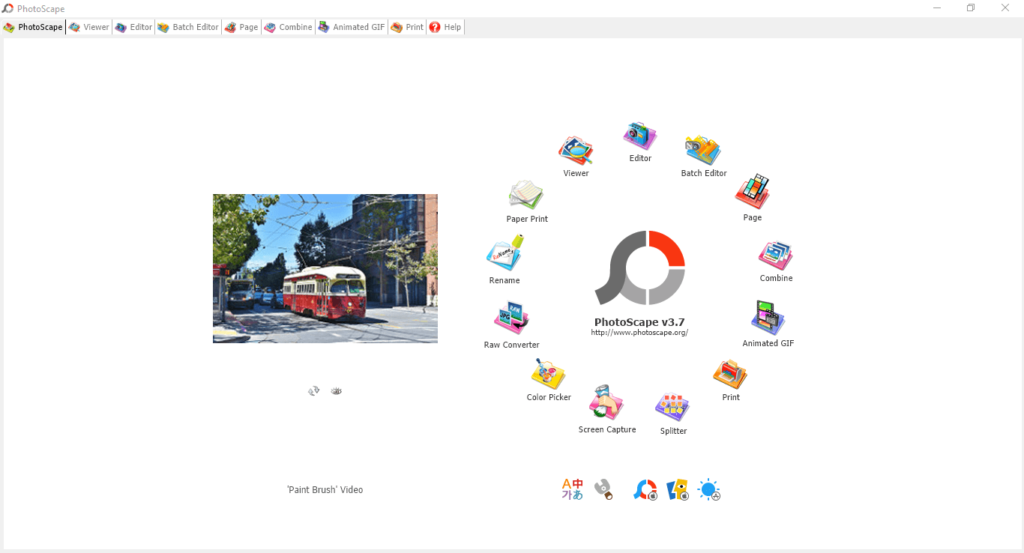 2. Krita
It is an open-source painting software. It can be used as a painting photo editor. Krita comes with an easy to use user interface. You can easily customized dockers and panels as per your requirement.
The brush stabilizer will be useful in stabilizing the brush strokes if you have a shaky hand. It comes with a quickly choosable color pallet.
3.Pixlr.
Pixlr is a photo suite of image tools and utilities. It is one of the best editors online. If you guys have already used Adobe Photoshop then you can use pixlr in the same way.
While editing you can get all the tools on the left-hand side of the editor.you can easily access the core functions with a simple click.one of the best feature you get is the lasso tool for highlighting a specific image portion.
You can also check great photo editing tools for bloggers.
4.Paint.
One number four we have paint. Paint is an windows photo editing tool.It has a great interface.Paint interface comes with support for layers,unlimited undo,large number of useful, and special effect tools.
It comes with an extra feature where you can acquire images directly from the scanner or camera.You can easily resize,change the angle, and adjust the colors with a click.
You can also check top 25 photo editing websites.
5.GIMP
Last on the list is GIMP.GNU Image Manipulation Program. It supports various platforms starting from Windows, Linux, Mac OS, and other operating systems.GIMP is a free software application.
It has a great color choosing option. You can easily choose colors through color pallets,color choosers, and eye droppers. It has different sets of Selection tools starting from free selection tool, rectangular and circular selection tool.
GIMP comes with an extra smart tool that can be used for a more complex algorithm. It has 150 standards of image and filters.

Recommended Readings: