Windows 10 desktop has a vast category of applications to choose from; many of them are just not worthy to take space on your desktop. Here we are with some best and must-have software for windows -10 in 2021. here, I won't bore you with obvious apps like Google Chrome and Netflix.
Here is the list of software which is useful for every desktop user:
Lightshot
Ueli
PDFescape
Backiee
Quick look
Notion
Shotcut
Focus
Your phone
PhraseExpress
The first software which is on our list is Lightshot. If you are a developer or a desktop power user, you might have used the Lightshot website to share screenshots.
The good news is now Lightshot has released its own software, we thought of sharing it with you.
Lightshot is the best windows powerful screenshot utility with useful features and must-have software for windows 10 which comes with a drag tool to capture the screenshots.
As you can see above, it's really simple to take a screenshot with the Lightshot tool, and you can copy or save the screenshot images on your desktop. Most importantly, you can even doodle on the screenshot.
Ueli is a launcher for Windows and macOS packed with amazing features for daily use. It comes with Calculator, application search command line, currency converter which makes it must have software for windows 10.
It aids the user search their pc, from files to email, using a couple of keys followed by a search term.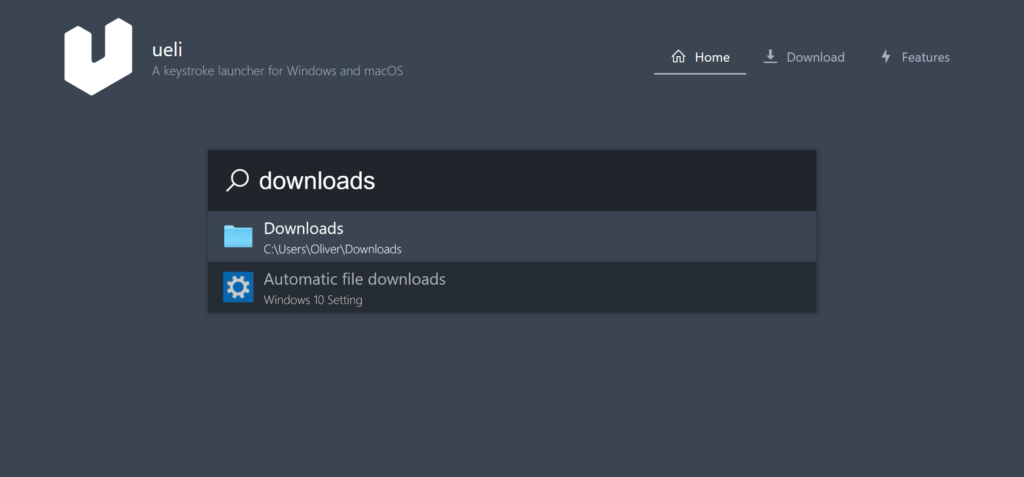 It is triggered by hotkey which is set by the user.
You can also do a web search from Ueli launcher itself. You can also search Via youtube, bing, DuckDuckGo it's like having cherry on the cake.
PDFescape is a free and open source PDF reader and editor, as well as a PDF form filler with features for PDF form design.PDFescape provides users with a new way to open and edit PDF files online and on windows 10. This allows for a better PDF software experience using the native document file format, thereby not constraining users to specific software requirements.
Finding high-quality wallpaper for your desktop is a hell lot of tasks. Backiee – Wallpaper Studio 10 is windows free app for beautiful wallpapers for your desktop.
Backiee has various categories to choose from. You can even set up a desktop slideshow, i.e., Wallpapers will be changed automatically.
If you're a former macOS user, then you might have used the little "Peep-in" feature basically, it lets you see a preview of the file.
Also checkout 10 Tools To "Always On Top" Any App In Windows 10
Natively this feature isn't available in windows, but you can add that sweet little feature with the help of Quick Look.
We are now familiar with taking notes on our device; there are many services such as Google keep.
Notion is perfect pc tools for your work, you can write a note, to-do lists, and many other things and yes you can even share it with your team members.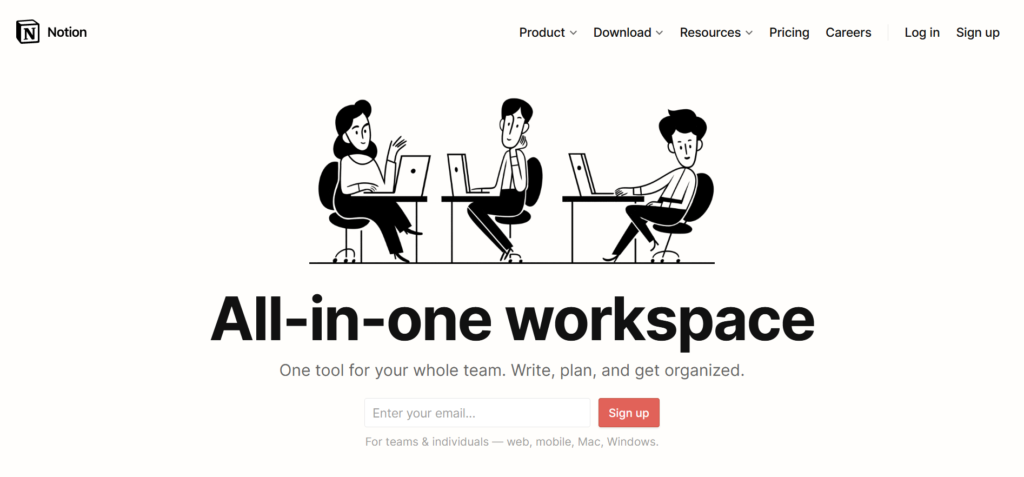 In the notion app, you can collaborate with your team for work. The best part about notion is you can use it on windows, mac, ios, and android.
It also has a feature where your work will get sync across all of your devices.
Shotcut is one of the best free open source video editing software. Shotcut is a very good well rounded video editor.it is a very robust and stable video editing package with numerous features, and a good amount of flexibility you help you customise the interface to suit your needs.
You should definitely download this app if you're intrested in video editing.
Distractions? Bug for you to complete your work on time and Not able to focus on work? Here we brought you an app that will help you to focus on your work.
It will help you complete tasks by breaking them and giving you short breaks.
Try this app and get free of procrastination.
Your phone app lets you connect your android device to your windows wirelessly.
Also checkout Best photo editing software for windows 10
Once you set the app, it will let you browse your phone's photo gallery, receive and send the messages, call notifications, and even pick up calls.
Your app is a handy app when you're working but don't want to miss any important from your smartphone.
There might be some big words, phrases, and sentences, etc., which you have to type multiple times a day.
A TextExpander here will be helpful for you, and it will help you to provide you auto-suggestions, which you can use to complete the sentences.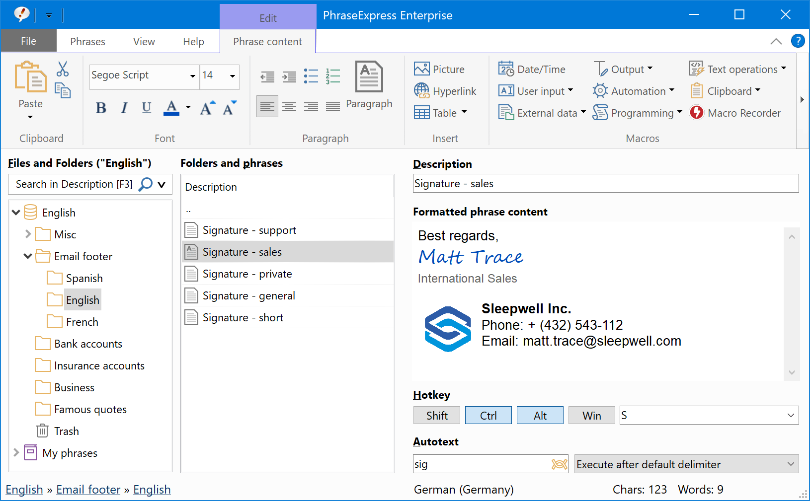 PharesExpress is the best TextExpander tool for windows.
You have to enter the phrase Content and its description.
You can add that phrase anywhere by choosing it from PhraseKey option in the taskbar below.
You can also add AutoText, which means if you write a specific keyword, it will enter the phrase automatically.
For instance, if I enter INTRO keyword anywhere, then it will print "HELLO, MY NAME IS MANOJ."
Above is an example of how you can use it from the taskbar.
Final Words.
These were the must-have windows apps/tools for your PC. There are many opensource apps to choose from the internet for windows, but with many choices comes difficulty to choose an app and find whether it is for your use or not.
Above all apps mentioned are PC tools that you must use in your windows 10 that will help you to do your daily tasks easily.
Recommended Readings: